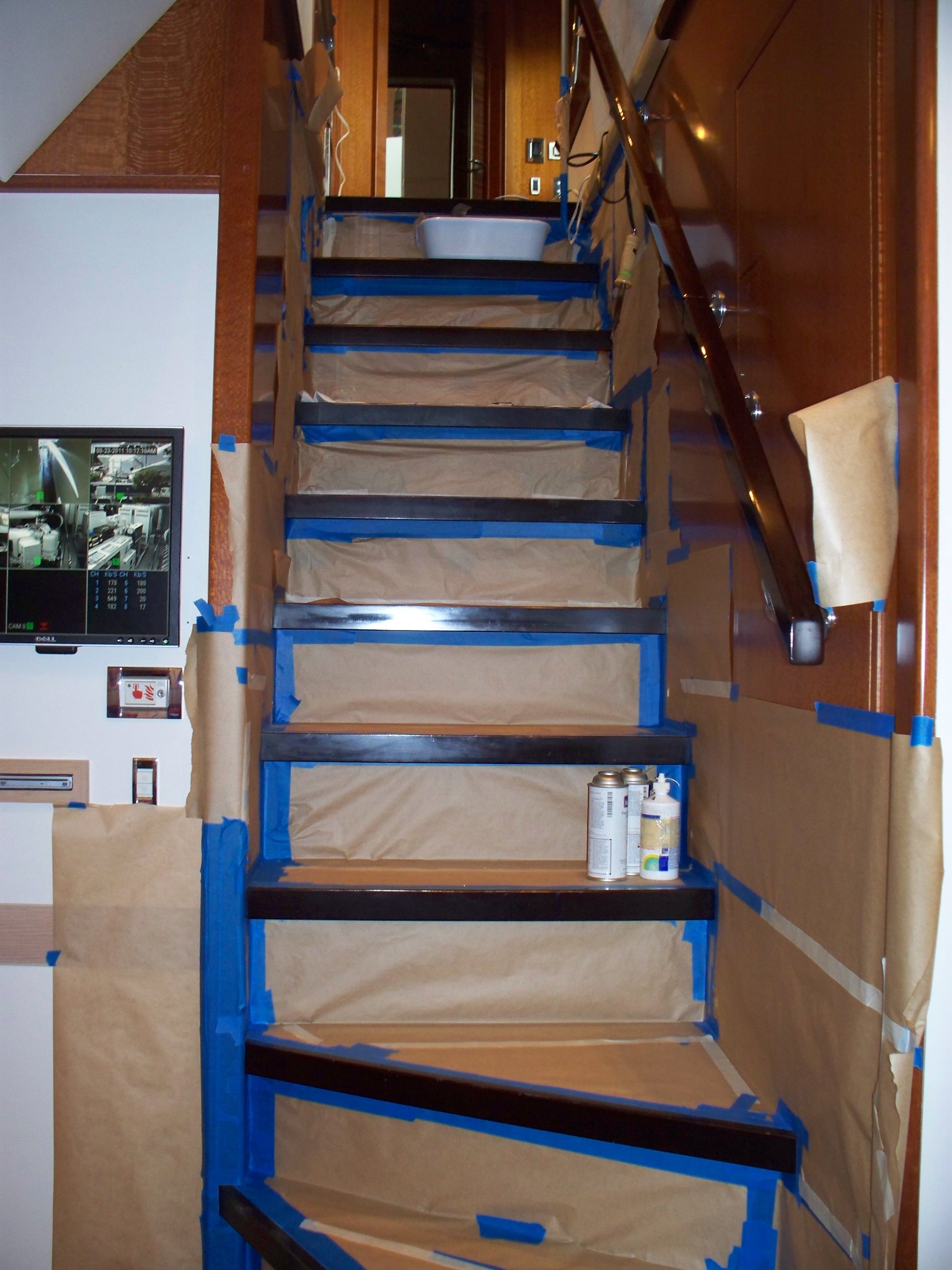 From small projects to full refits, Dynasty Restoration is a full-service, professional installation provider. We take all the necessary steps to protect the interior and exterior of your yacht with special attention to every detail.
Minimize Project Delays
With the proper planning, using the right products and processes, Dynasty Restoration prepares your yacht for projects and yard visits that could impact the interior and exterior surfaces, furnishings and finishes, if these are not properly protected.
Installing proper yacht protection in advance will ensure not only avoiding costly damages, but also more efficient project timelines. Let us help to minimize delays and expedite the timely completion of your next project.
COMPLETE YACHT PROTECTION SERVICES
 Decks and Floor Protection
Bulkheads, Doors and Windows Protection
Interior Furniture Protection
Machinery Spaces Protection
Stairs & Rails Protection
Tunnels & Dust Containment Systems
Tenting
Entry Way Sheathing
Zip Doors and Zip Walls
Damage Protection Materials
Storage Boxes
PREPARE FOR YOUR YARD VISIT WITH GUARENTEED ATTENTION TO DETAILS
With so much to do, so many projects to accomplish, multiple contractors on board and a tight schedule, comes the risk of accidents and costly damages to your yacht's furniture and surfaces. One paint spill on the carpet, or a tool dropped on a marble floor can cost thousands of dollars to repair, not to mention the headache and aggravation it causes.
Save yourself the time and hassle of dealing with craftsman laying their tools on your mahogany desk or placing the ladder on your newly varnished walnut floors. Let Dynasty Restoration lift this burden off your shoulders. With our specialty products and superior attention to details, we will take all steps necessary to cover and protect your yacht.
We even make sure surfaces are clean of dust to avoid further scratches and scuffs that trapped dust particles can cause to the interior finish.  Let us protect your yacht surfaces BEFORE contractors come on board and while work is ongoing.
SPECIALISTS IN YACHT PROTECTION
Our experience and innovative products can protect against damage to interiors and exteriors during construction. Avoids disputes with contractors and minimize the likelihood of delays or re-work. Prevent complications that may derail your work schedule and disrupt an owner's plans.
Dynasty Restoration stands behind its services. From the first consultation and custom measuring your vessel, to installation of the protection steps, throughout the entire yard period and finally the disassembly after the work has been completed, we work end-to-end.
Contact Dynasty Restoration for complete yacht protection services and greater peace of mind.