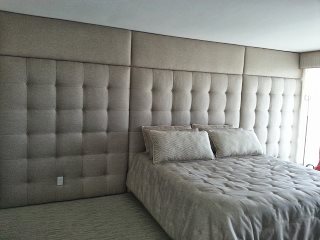 Upholstery
Upholstery inside your luxury yacht or sailboat deserves a special level of expertise. For selecting the right type of fabric, installation, maintenance and repair, Dynasty Restoration brings expertise in marine upholstering for yachts, mega-vessels, sailboats and other high-end watercraft.
SPECIALIZING IN MARINE-GRADE UPHOLSTERING FOR LUXURY YACHTS
We specialize in yacht upholstery from furniture, to walls, headliners, cushions, accessories, runners and more.
Upholstery materials range from specialty fabrics, silk, leather and suede, to synthetic marine leather, nova-suede, and marine-grade vinyl. Clients may have other creative designs and materials in mind. Dynasty Restoration can advise on the best approach and applications for yacht upholstery.
HEADLINERS AND REMOVABLE PANELS
We can re-upholster wall panels and headliners, cleaning and sanding each panel. Then, we wash and disinfect the surfaces before applying new foam and material. We may use different techniques, including glue or stapling new upholstery, depending upon the application and location of the panels and materials.
RUNNERS AND SURFACE COVERING
We can help you with simple, cost-effective customized solutions to cover your interior and prevent costly damage. This includes floor runners, window sill and window shelving covering, table covers, stair runners, bulkheads and coverings for other surfaces prone to wear, tear, sun damage, dents and scratches.
YACHT UPHOLSTERY SERVICES
Furniture upholstery
Headliners-overhead upholstery
Bulkhead/Wall upholstery
Dashboard upholstery
Installing under-panel framing to create removable panels
Replacing Velcro on removable panels
Cushions
Beds and Headboards upholstery
Upholstering accessories, rails and other unique items
Runners
Window sill covering
Other surface covering
Table covers
Customized covers
UPDATING & REFURBISHING YOUR YACHT WITH NEW UPHOLSTERY
New upholstery transforms your luxury yacht's weathered and outdated furniture and interiors.
Dynasty Restoration can recover your existing furniture, panels and accessories with new fabrics, leather, synthetic leather, and other specialty products.
Replace damaged fabrics with same or similar choices. Let us help you choose the perfect runners or windowsill coverings. The right selections guard against weathering and sun-bleaching that can cost thousands of dollars long before its time.
Call us for a complimentary consultation to update your yacht interior. Let's create a new look—in keeping with your yacht's exterior and interior design and aesthetics.
LEADERS IN YACHT REFINISHING & PROTECTION. CELEBRATING A DECADE IN SERVICE.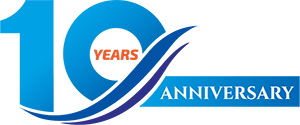 Serving the yacht and marine industry for more than a decade, Dynasty Restoration understands the unique demands of serving luxury yachts. Licensed and insured, our experts have the right experience and ongoing training to achieve the high-end look and quality you expect.
Contact Dynasty Restoration for professional yacht furniture upholstering.