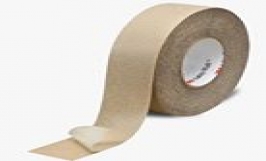 NON-SKID COATING FOR YACHTS & MEGA-VESSELS
For safety and a finished appearance, your yacht's passengers and crew can experience reduced slipping and sliding.
Non-skid coating, also called anti-skid or anti-slip coating, now come in a wider range of attractive materials that can integrate with the aesthetics of your yacht. For longevity, some newer products are even tougher, featuring diamond-hard aluminum oxide.
Choosing from a wide range of customized colors, you can affordably replace older non-skid installations to increase traction and ensure safer footing on walkways, ramps, stairs and in shower stalls.
Enhance your yacht's safety while elevating its appearance.Contact Dynasty Restoration for professional yacht non-skid and anti-slip installation.