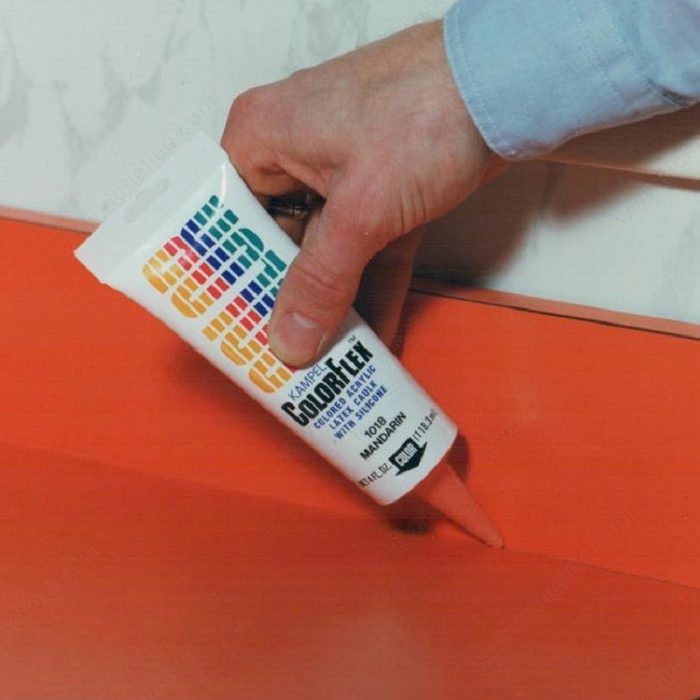 The right caulking products and techniques are essential to caulking a yacht or mega-vessel. When leaking windows develop, especially ports or hatches, no surface remedy can solve the problem.
On yachts and other ships, leaks commonly develop because the seal between the window frame and the fiberglass part of the boat has broken. The break in the seal may be too small for the human eye.
This is because of what is called the capillary effect: Mother Nature draws water into the smallest of cracks and acts like a pump that keeps bringing in more water. Often, water enters at one point but appears to be coming out somewhere else—as many as two feet away from the source of the leak.
CAULKING YACHT WINDOWS, FRAMES, DOORS, SHOWERS AND COUNTERTOPS
Other issues when working to address leaks may include fundamental design or today's newer building materials.
Decisions during construction also may be a root cause. Examples have included the flexing of window frames due to walking or other weight-bearing on the deck over time.
Another example is glass that is framed with black aluminum. It creates a sleek appearance—but black aluminum conducts incredible amounts of heat. This causes expansion which, coupled with heat, causes sealants to become brittle and start leaking.
To stop the leaking associated with black aluminum, a non-hardening caulking is best. This move with the expansion and resist the higher temperatures. The process of caulking may involve removing the frames to re-bed them—and re-fasten them with less tension than originally installed.
CUSTOM SOLUTIONS
As simple as caulking may sound, professionals at Dynasty Restoration apply the processes for assessing and then caulking. Just removing the old caulk, to re-apply new caulk, rarely if ever truly fixes the problem.
Dynasty Restoration uses the right processes and materials to assess and caulk luxury yachts and mega-vessels. We pay special attention to avoid damage the surrounding surfaces and finishes, such as veneers and leather, during the removal and application of caulk. We consider the best type caulk and custom match the color for each project.
Contact Dynasty Restoration for yacht caulking and marine-grade sealing services.